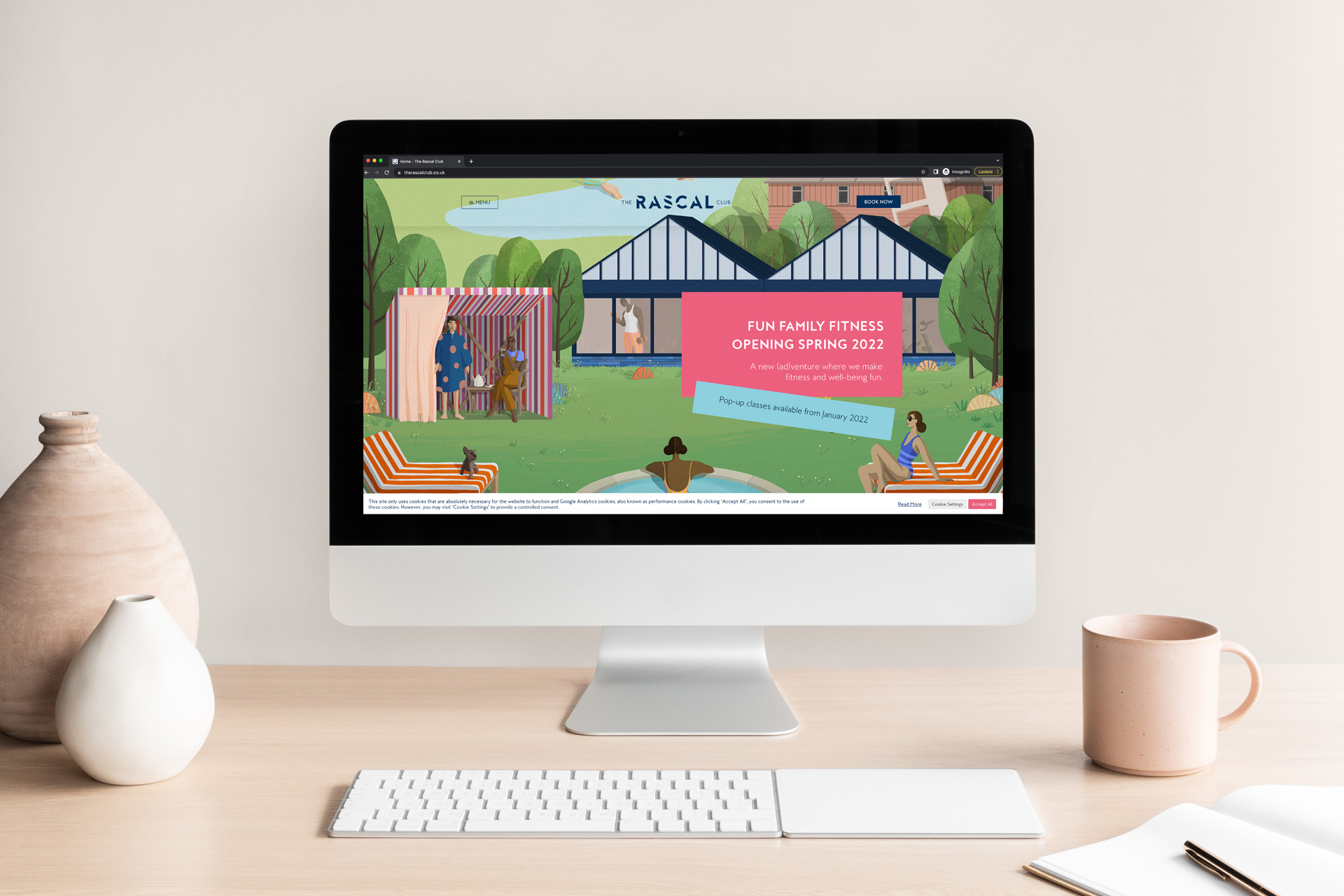 The Rascal Club is a Surrey based health and wellbeing club, set to open in its permanent quirky curated space sometime in Summer. 'The Rascals' (the amazing team begin The Rascal Club) are some of the most inspiring people you could meet and their passion for the outdoors and the community is infectious. 
Sam Fountain, one of the founders of The Rascal Club, approached us to create a unique and expressive website that was jam packed of their cheeky personality. After carrying out research and presenting the findings and user needs, we designed and agreed an appropriate page structure; one that could be easily expanded later on once the permanent site is open and the full range of all activities are available. 
We then took The Rascal Club brand guidelines and began to create some bespoke website designs that were reflective of their visual identity and brand personality. After agreeing the home page design and receiving the website content, we set about designing and building the complete website. 
The new WordPress website was built, tested and successfully delivered earlier this year and will be updated with new content and imagery soon once their permanent site is open. I really look forward to continuing to work with The Rascal Club and wish them the team the best of luck, check out their new website here.