Smart Guys Brand and Website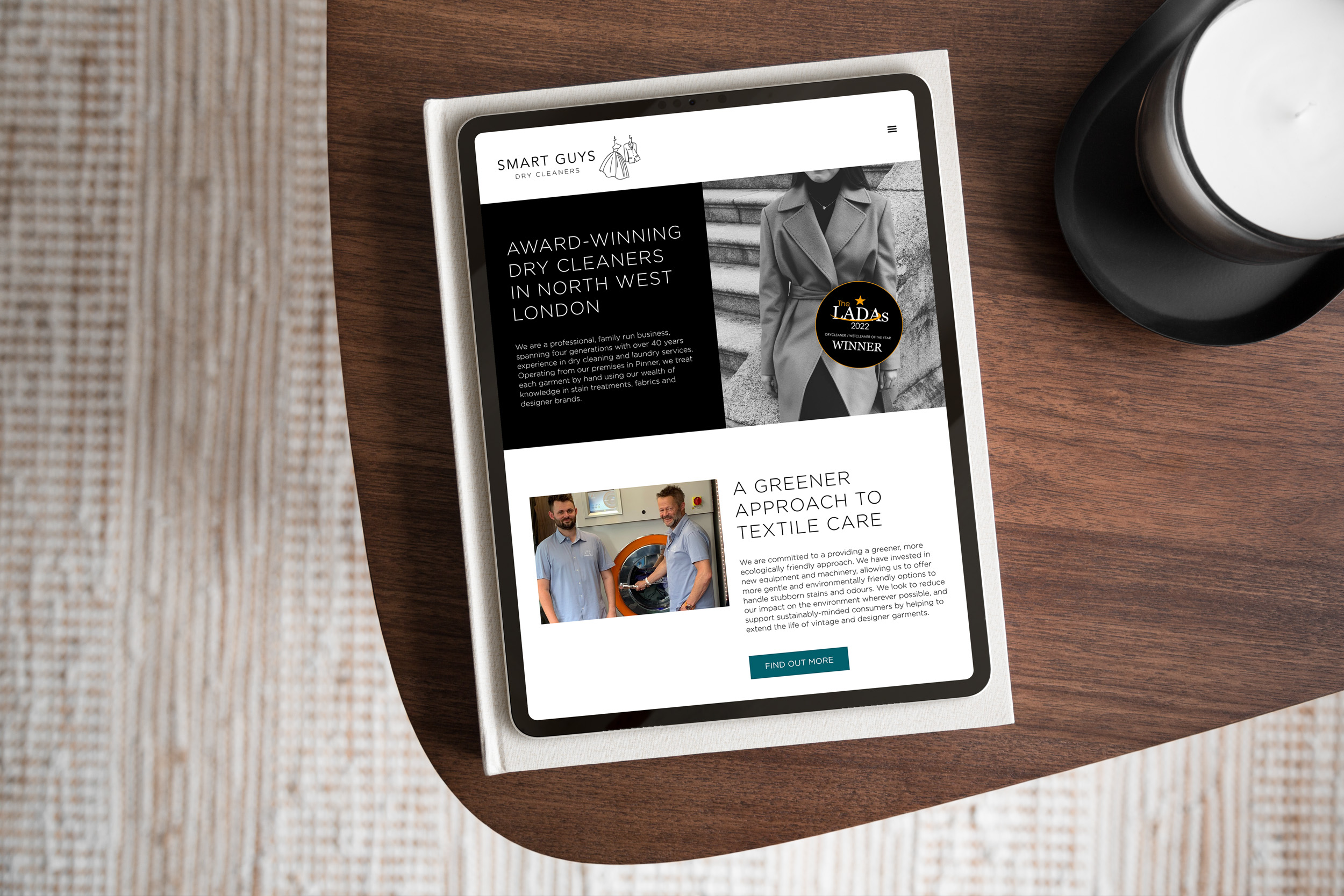 Smart Guys Dry Cleaners are an award-winning, professional, family run business. They have over 40 years experience in dry cleaning and laundry services, spanning four generations. Operating from their premises in Pinner, they treat each garment by hand using their wealth of knowledge in stain treatments, fabrics and designer brands.
Owner of Smart Guys, Guy Deakin, originally got in touch looking for a new website that better reflected their services, approach and commitment to providing the highest quality service. As our discussions developed they decided it was also the right time to evolve their brand identity. They were looking to modernise their existing logo, creating a new identity that still felt like them and was in keeping with the prior logo graphic, but better reflected who and where they are today.
For the website, after we discussed objectives and goals with the Smart Guys team, we set about researching audience needs and wants and defined core journeys. We designed a user experience and UI that positioned the brand in the right way, effectively communicate with audiences and allow users to gather the required information and perform desired actions.
The new website aims to really reflect their brand, tell their brand story, communicate what makes them different and their approach, and provides a useful price guide. And of course their new site is also fully responsive on all devices. Visit the
Smart Guys website.