London Finishing Academy Website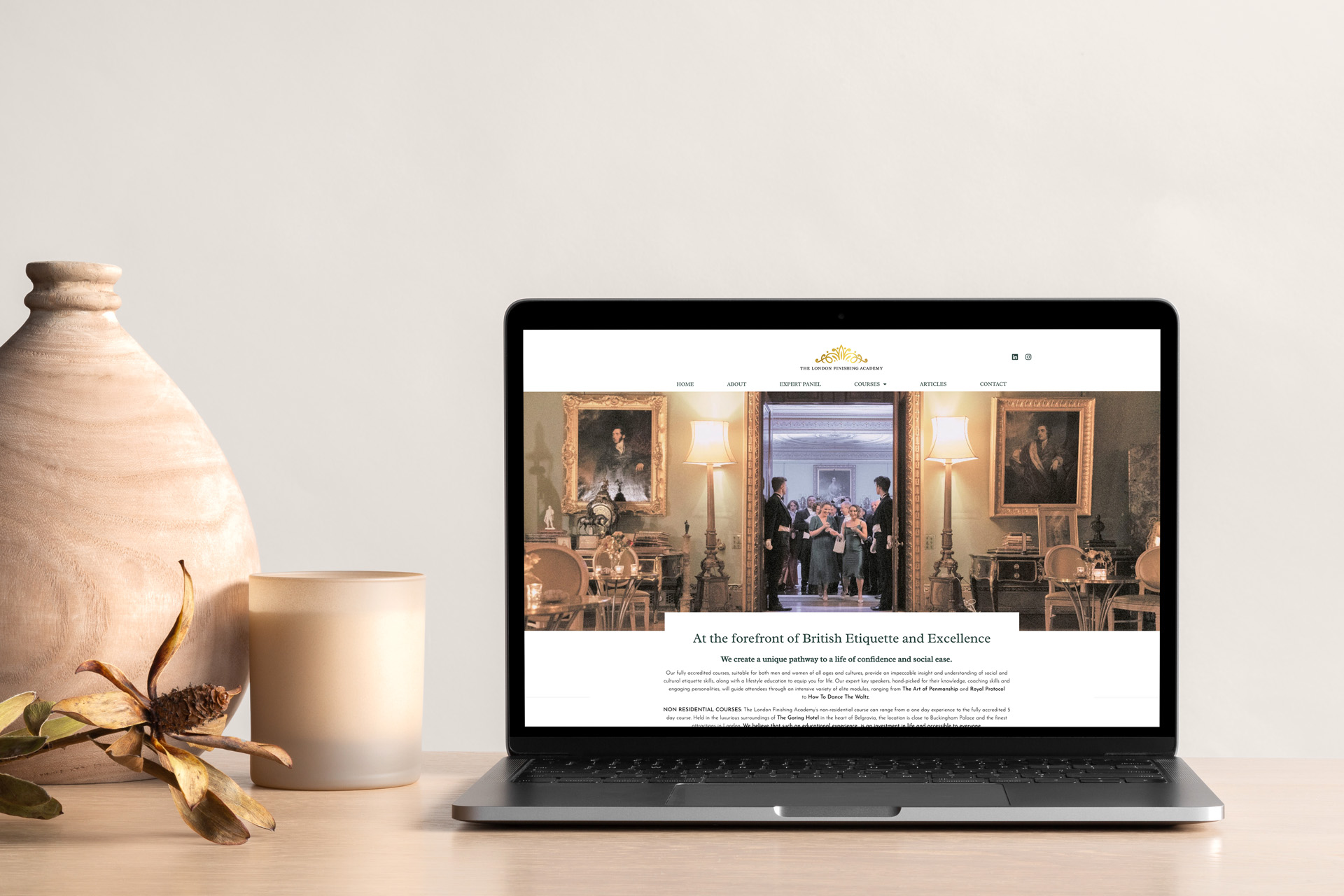 The London Finishing Academy are an elite finishing school offering outstanding courses set in the most luxurious locations. The powerhouse pair behind The London Finishing Academy trusted me to take their newly designed logo and establish a wider brand strategy and identity, as well as deliver a responsive website for their business.
Kicking off the process with an initial discovery meeting to discuss their aims and objectives and really understand their vision for the brand. I started off by creating moodboards to help set the visual direction of their brand, defining a brand personality and style, and put together a brand board of their supporting brand elements. We then looked closely at the motivations of their target audiences and what they would look for in a website, understanding user needs I created user personas from the research. In the next stage was I put together wireframes and high fidelity mockups of a completely bespoke website design for the client to sign off before the website went into build.
The brand and website was successfully launched and I wish them all the very best in their new venture.